Gran Centenario Plata 750ml $22.99
A silver tequila with aromas of lime, citrus and pear resulting for rest in French oak barrels. Herbal notes with a hint of spicy pepper that is balanced with the agave aroma and earthy background.
Gran Centenario Reposado 750ml $23.99
This reposado is made from 10-12 year old agave grown in Los Altos, Jalisco and aged 6 months in charred, new French Limousin oak barrels. Fun fact: the bottle depicts an angel who is thought to keep a watchful eye on the agave growing in the fields.
Don Julio Silver 750ml $37.99
Commonly referred to as "silver" tequila, its crisp agave flavor and hints of citrus make it an essential component to a variety of innovative drinks including margaritas. It can also be enjoyed neat or on the rocks.
Smirnoff Cinna - $10.99 ea. 1.0L
Sugar Twist- Light & flaky, golden sweet pastry sprinkled with the irresistible sweetness of cinnamon & sugar. A deliciously tempting treat!
Don Julio Reposado $39.99
Barrel aged for eight months in American white-oak barrels, Don Julio Reposado Tequila is golden amber in color, and offers a rich, smooth finish—the very essence of the perfect barrel-aged tequila. With a mellow, elegant flavor and inviting aroma, this tequila is best savored as part of a refreshing tasting drink or chilled on the rocks.
El Jimador Blanco 750ml $17.99
Young and fresh, el Jimador Silver tequila steps up with truly authentic character. It's made with 100% hand-harvested blue Weber agave and double distilled with sparkling clarity. Every sip comes to life. Crisp and buzzing with citrus flavors, take a sip or shake it up.
El Jimador Reposado 750ml $17.99
El Jimador Reposado begins with 100% hand-harvested blue Weber agave, naturally fermented and double distilled. Then it enjoys a two-month siesta in handmade American oak barrels until the perfect moment. The results are worth the wait: an exquisite golden tone, warm seasoned flavors and a smooth, confident agave flavor that really shines through.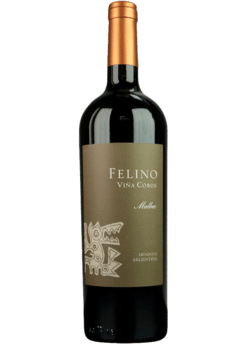 Felino Malbec $14.99
Deep red color with violet and blue tones, the wine displays aromas of white flowers and black fruits along with notes of white pepper and cloves. Elegant and balanced, the palate offers hints of licorice and chocolate, as well as smooth yet firm tannins that lead into a persistent finish.
Felino Cabernet $14.99
Deep red ruby in color with pleasant aromas of ripe red fruit and a fresh touch of tobacco, cocoa, and spices. On the palate, red fruit flavors continue to develop and linger on the finish.
Felino Merlot $14.99
Precious ruby color. On the nose we find massive red fruit, plums and licorice complemented by spicy notes, refined minerality and a delicate floral touch making it very elegant. On the palate, we enjoy a sweet sensation with soft, polished tannins. This is a gorgeous wine with a persistent finish.
Felino Chardonnay $14.99
Clear yellow with green hues. The nose is fruity, expressing tropical aromas like mango, pineapple, and citrus. On the palate, there are delightful flavors of green apple, peach, and subtle notes of vanilla. There is freshness as well as structure and persistence.